Help us out by trying our snacks for free!
December 7 2020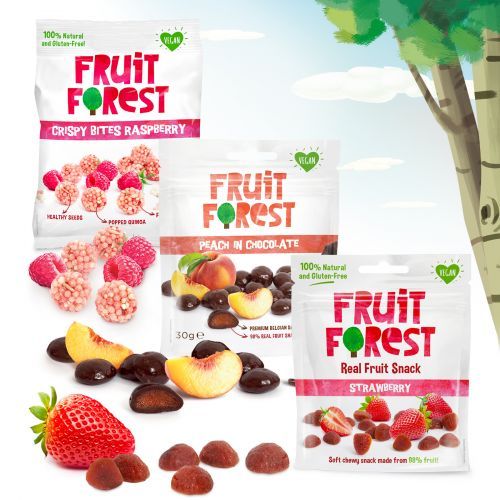 Get interviewed & try our new snacks for free!
This is a call for snacking enthusiasts in the Netherlands, Germany, France and the United Kingdom, who are willing to be interviewed for our product research. As snacking is loved by everyone, you are welcome to taste our delicious new snacks. Try it yourself!
As David Attenborough urges in his new movie 'A Life on Our Planet' less meat consumption is crucial for the future of our planet. We want to take full responsibility in this revolution. All our products, for example, fruit gummies, crispy bites and nut nibbles are 100% natural and vegan. Our goal is to become everyone's favourite healthy snacking choice!
What is needed to receive a product tasting box: share your customer experience with us in a video interview for approx. 45 min. No need to prepare, just be ready to share your in-depth opinion with us and get ready to taste.
Who can apply?
We are searching for people between the age of 20 and 39, living in the Netherlands, Germany, France and the United Kingdom. Do you love snacking and regularly buy sweet and savoury snacks? If you have bought some sort of snack in the past week, we would love to hear your opinion on comparable products, your preferences and experiences.
Your benefits?
Everyone is constantly searching for new snacking ideas, something healthy but delicious that is easily eaten on-the-go. No more wine gums with artificial colours and flavours. No more muesli bars that are to sweat or taste awful. We will introduce you to your new favourite snacks.
A product tasting box will be sent to you for the research; however, more than enough will be left for you to enjoy on your own time or give to your friends and family. This box will include two flavours of soft chewy fruit snacks, two flavours of chocolate coated fruit snacks, and two packs of crispy bites.
The process?
Sign up through the form below.
A selection will be made to guarantee the research quality.
We will send the Fruit Forest product tasting box.
You can make an appointment via our online agenda.
On a chosen day, the online interview will take place via Zoom.
Enjoy the rest of all your snacks with friends and family!
How to apply?
Please fill out the Google Docs form. Information regarding your country, age and size of town/city is used to select the participants. If you have any questions, you can contact me at fleur@sweet-life.com, or call the office at +31 302515052
Back to blog